September 11, 2020
Yorkshire Tea, Specsavers…Jordan Henderson? Creative Hits of the Week
Rory Anderson, senior account director in our corporate communications practice, scrutinises the best creative offerings of the past week.
It's been a week of troubling throwbacks: another Brexit stand-off, the return of COVID-19 restrictions, as well as the lingering threat of #Lockdown2 (Electric Avenue).
We even had the return of a vintage tabloid story, with England footballers Phil Foden and Mason Greenwood hung out to dry following a late night rendezvous that breached coronavirus protocols.
With all these distractions, it was proving to be a pretty dry week for the PR world – until two other footballers came along and played the performances of the week.
HITS
Fond farewells, Edwin Van der Sar and Jordan Henderson
The English football summer transfer window is in full flow, with new players incoming and others moving on.
Too often in sport and in business, those who have given everything to their employer leave on a sour note, without a proper thank you. It was touching therefore to read the heartfelt letter from Liverpool captain Jordan Henderson to his former colleague Dejan Lovren, now plying his trade in Russia following a recent transfer.
Elsewhere, the CEO of Ajax Football Club, Edwin Van der Sar, penned an emotional open letter in the Manchester Evening News, asking Man United fans to "take care" of their new signing Donny van de Beek.
Both interventions painted a picture of Ajax and Liverpool as clubs that care deeply and authentically about the talent in their ranks. Given how small the PR industry is, there's a lesson for us all here in saying goodbye with dignity – especially as many former colleagues end up as our clients!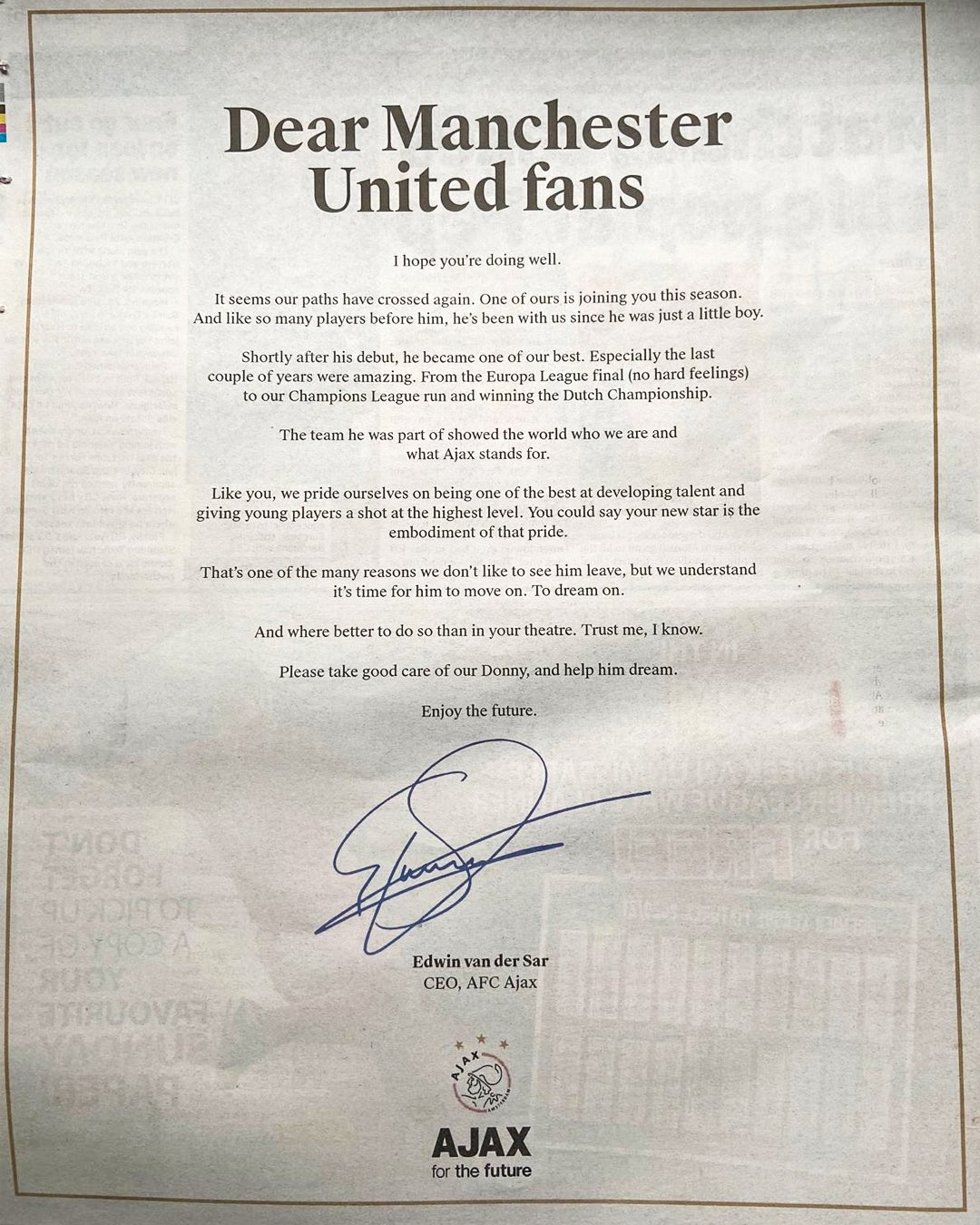 Specsavers, 'Should have gone to Barnard Castle'
Creatives shook their heads in collective disbelief back in May, as Specsavers seemingly failed to capitalise on Dominic Cummings' notorious lockdown trip to Barnard Castle to test his eyesight.
This week a member of the public realised that Specsavers had, better late than never, placed ads on the back of local parking tickets, offering all visitors to the Country Durham town a free eye test.
Its joke, it seems, was hiding in plain sight.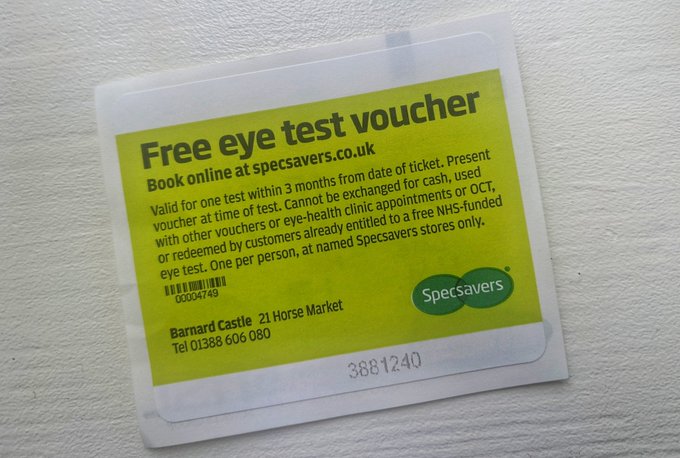 Barking Up The Right Tree, Brewdog Equity for Punks
Brewdog is on something of a mad one at the minute. Over the past month, the craft beer brand has promised to go carbon negative by switching to wind power and building a 2,000+ acre forest. It's partnered with Ricky Gervais on a new limited edition beer featuring dogs up for adoption, made its flagship ale Punk IPA available in trash cans – to shine a spotlight on wastage – and created a new beer to spite Aldi.
In this week's edition of Brewdog brilliance, the company has launched a new record-breaking equity crowdfunding programme, which it says will help it meet its ambitious sustainability targets.
As well as owning part of the company, investors are promised a free beer on their birthday, a lifetime discount in Brewdog bars and a free tree planted in their name in the new forest.
I'll raise a glass to that.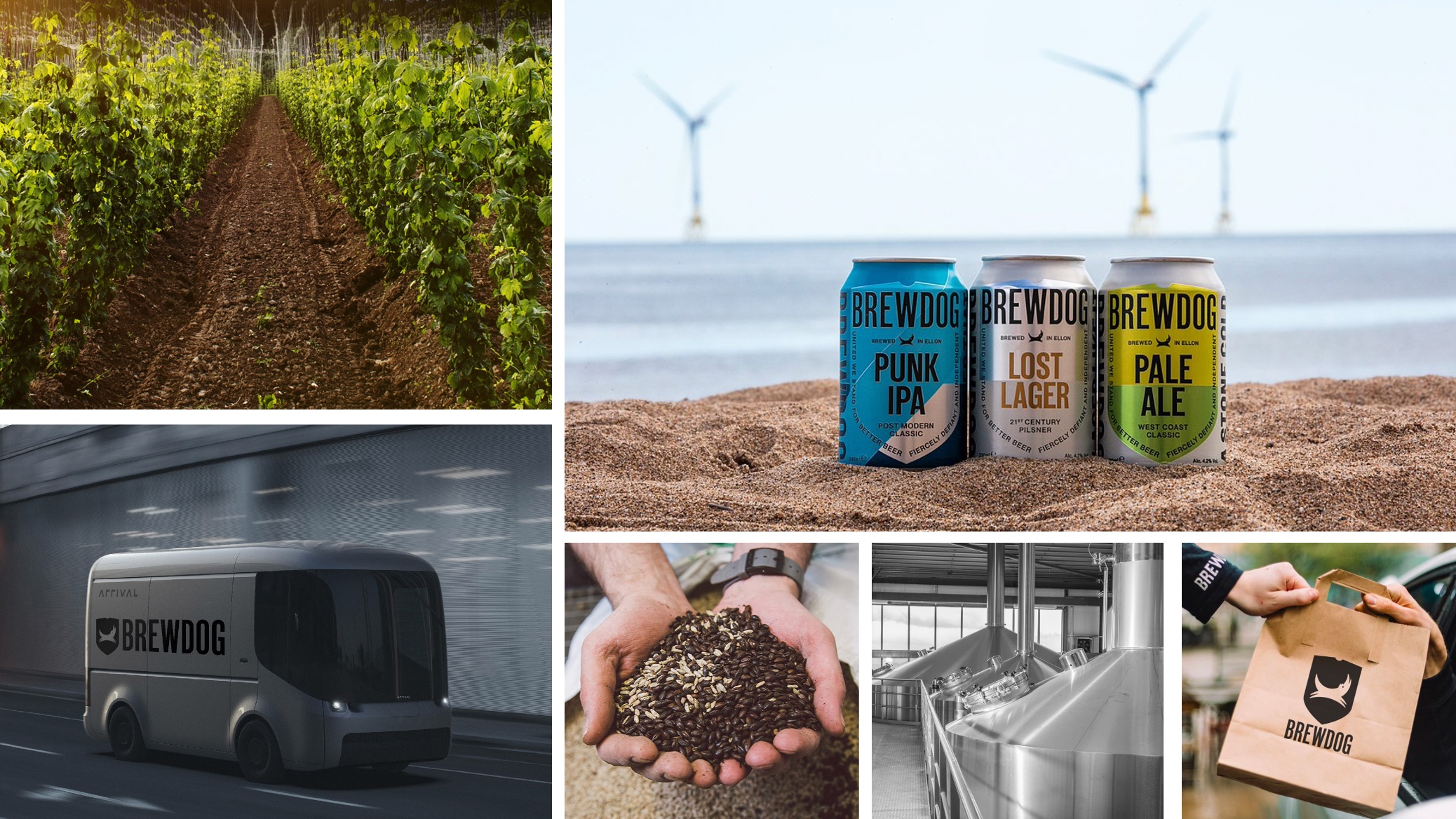 Yorkshire Tea's social distance teapot
As Dettol discovered to its detriment last week, the return to the office debate is a risky place for brands to show up. Judging the public mood right now can be tricky, given the wide variety of opinions and concerns that we all have.
However, this week Yorkshire Tea managed to call it perfectly, by landing on the one thing that unites us all: a good cuppa.
See here its 'social distancing teapot' – encouraging responsible work-place interactions.